Our Mentor
Name                :  Dr.V.Nadanasabapathy B.Com., M.S.W., Ph.D
Organization    :  Centre for Rural Education and Economic Development (CREED)
Designation      :  Secretary
Contact Details
23, Aranganatha Nagar,
Near Bus Stand – Chinna Market, Chidambaram 608 001, Cuddalore District
Tamil Nadu, S. India
Tele: 04144 -224987
Mobile: 9443262222
E-Mail :[email protected], [email protected]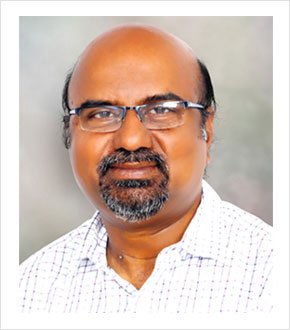 Our Mentor
Chief Executive Officer in CREED & Chairman of CREED – Krishi Vigyan Kendra – Farm Science Centre (Government of India), Chairman of CREED Micro Finance Institution executing both program and management of the Organization and of the filed projects-Strategic Planning and Resource Mobilization – Legal Holder to various financial stakeholder institutions
Accomplishment
Driving the Organization with Human Resource capacity of 75 (core staff team) – handling project finances worth 3 Crore Rupees per Annum
Membership
Member – Advisory Committee for Improving Government Hospital and Medical Facilities in Chidambaram
Member – District Level Grievances Redressal Committee for the Tamil Nadu Road Sector Project – Cuddalore
Member – District Environment protection committee –Cuddalore
Member – State Monitoring Committee for Manual Scavengers and their Rehabilitation Act
Member – Complaints Committee against Sexual Harassment of Women at Work Place, Annamalai University, Chidambaram
Member – Board of Studies in Sociology, Annamalai University, Chidambaram
President – VRDP, Salem – NGO
Treasurer – CEDA Trust, Dindigul – NGO
Treasurer – Pope Trust, Madurai – NGO
District Convenor – TAFESE
District Convenor – Dynamic Network
Convener -East Zone covering 5 districts, Tamil Nadu Environment Council (TNEC)
Ex-Member – Advisory Panel Member of  Central  Board of Film Certification, Ministry of Information & Broadcasting Government of India
Ex-Member – District Administration Council Member of DRDA, Cuddalore
Ex-Member – District Sanction Committee Member of TWAD Board, Cuddalore
Ex-Member – Prevention of Human Trafficking Coordination Committee Member of Superintendent of Police, Cuddalore
Ex-Member – District Watershed Committee
Ex-Member – Vigilance and Monitoring Committee of DRDA, Cuddalore
Ex-Member – Advisory Committee for Adult and Continuing Education and Extension Services, Annamalai University, Chidambaram
Ex-Member – District Rehabilitation Committee (6 districts)
Ex-Member – District Advisory Board for Prevention of Sexual Exploitation of Women and Children, Cuddalore
Ex-District Convenor and East Zonal Convenor – CACL
Ex-State Convener – Social Action Movement
Ex-District Convener – Social Action Movement
Recognition
Pivotal person for naming the Best Institution Award by the State Government of Tamil Nadu in 2002 for the outstanding services on Disability Development.
Awarded 'Sevai Chemmal' given by Manithaneya Membattu Arakkattalai (Humanity Development Service Trust) for the dedicated services rendered for the welfare of Women, Physically Disabled and Tribes and Socially Excluded people.
Awarded "RAJIV GANDHI MANAV SEWA ARARD" given by The President of India Mrs.Pratibha Devisingh Patil for the services rendered in the area of child welfare/development and outstanding contribution towards the cause of children.
The Prestigious Rani Lady Meyyammai Achi of Chettinad 108th Birthday Commemoration Award of Rs.2,00,000/- & Citation for the year 2012 is presented by Hon'ble Justice Tmt. S. Vimala, Judge, High Court of Madras to Mr. V. Nadanasabapathy, Secretary of CREED in the presence of Dr. M.A.M. Ramasamy Chettiar, Patron of the Trust.
Awarded prestigious award of Mahindra and Mahindra named National level Krishi Vigyan Kendra Samman (2019) given by the the Chief Executive of 'Niti Ayog', Government of India for the recognition to KVK for its purposeful and noteworthy contribution to the field of agriculture, having a positive impact on the farming communities.
Awarded "BEST INSTITUTION AWARD" for the year 2020 given by Hon'ble Chief Minister of Tamil Nadu Edappadi Thiru.K.Palanisamy for the outstanding social work rendered for serving women.
Get in Touch
Senior Scientist and Head

ICAR-Krishi Vigyan Kendra
Cholamadevi Post – 612 902

Jayankondam (via.),
Udayarpalayam (Taluk)

Ariyalur District, Tamil Nadu